Tokyo Metropolitan Government Building Observation Deck
Tokyo Metropolitan Government Building Observation Deck is a great place to default to when you want a view of the city lights, plus it puts you in Shinjuku which is a pretty fun part of town.  We went here, then we had some Peking Duck at a Chinese restaurant on the other side of the station.  It's a good start to a good night.
There are some disappointments, though.  The glass was thick with lots of light, so it was almost impossible to get a clear picture with my mobile phone camera, which is what I prefer to use.  There were often blurry results or you can see the light reflection on the glass.  A lot.  Like as in most pictures you take.
It's hard to find the entrance.  We finally asked someone walking by.  We walked from Shinjuku Station and the building looked dark and closed since it was around 8 PM.  We walked to the center part of the complex and found the sign leading to the observatory, but not without feeling like we were in the wrong area.  And my gosh was it hot upstairs.  Like sweating hot.
In the end I got some good pictures, and like I said it puts you into a nice part of town.  Someone mentioned that the Marriott hotel close by had a higher observation deck with a better view and it's free, so keep that in mind.
Photos
Website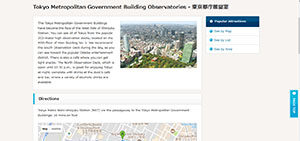 Google Images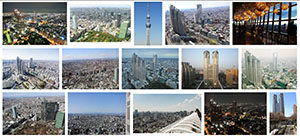 YouTube