Kawaii Monster Cafe
Kawaii Monster Cafe is one of those unique, bombastic experiences in Japan that's good for a photo op for your friends back home.  It's an explosion of color and cosplay with a limited food selection and mini shows that happen every 45 minutes or so.
The food itself is average, mostly cheaper offerings like pasta, salad, and beef strips.  The total cost was about 4,000 yen each.  The cake dessert is excellent, and I say that because most desserts in Japan are bland.
It's a short walk from Harajuku station.  You can start the day people watching then head over to Kawaii for some eats.
Website (in English):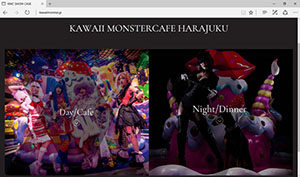 You can make reservations on their website.  Maybe it's for the evening, or maybe all day.  We arrived without a reservation and waited about 30 minutes for a table.
Photos
Video
.
Google Images – Kawaii Monster Cafe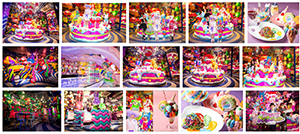 YouTube – Kawaii Monster Cafe