Alcatraz E.R
Alcatraz E.R was a great place for me, probably because I like horror movies.  The food is standard izakaya fare, but with a twist like drinks served in test tubes and menu items with drinks described with blood types.  What it lacks in taste it makes up for fun.
About every 45 minutes they have a "jailbreak" where lights and sirens go off and people dressed like villains run around with fake knives.  In the chaos I put my camera through the bars and took a picture in the darkness with my flash and when I looked at the screen I could see a clown with a knife heading up the stairs to our area.  I realized he was coming to scare us and when I looked to the side he was already standing next to me, just staring close to my face…heh.
Not too expensive and not a set menu, so you don't have to order a lot.  But it's fun, so, why not?  We didn't have reservations, just showed up on a weeknight and we were seated pretty quickly.
Photos
Video
.
Website – Alcatraz E.R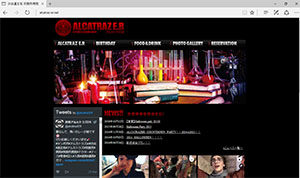 Google Images – Alcatraz E.R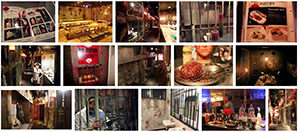 YouTube – Alcatraz E.R