Gonpachi (
権八

) – Kill Bill Restaurant

The Gonpachi Kill Bill restaurant is famous because it was in Kill Bill, the scene where Beatrix meets Gogo Yabari and the Crazy 88.  You might remember it for the violence.  Here is it again, in case you'd forgotten.

As with most movie locations it seems smaller in real life, but you will definitely recognize the overall look of the place from the movie.  It's very old and beautiful, worth seeing even if it weren't part of Hollywood.  The taiko drum performance is a nice touch. The food is standard izakaya items and the crowd is mostly foreign, but everyone seems to love seeing the pictures when I mention Kill Bill.  The outside of the building and the courtyard in front are especially beautiful.

One quick note:  The location is near Roppongi, a famous bar hot spot in Japan.  You might be temped to finish dinner and walk over, but I'd only recommend it if you're a young guy looking for a good time.  It's not a place to bring your wife, girlfriend, or family.  It's the preferred spot for military guys from around the world on short leaves and foreign scammers so things can get pretty wild on a moment's notice.
Pictures
Website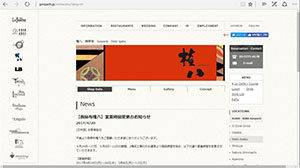 Google Images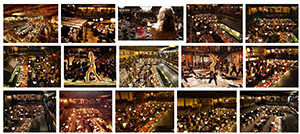 Video – Taiko Drums
.
YouTube:  Gonpachi